Practice and Improve Your Hebrew by Private Correspondence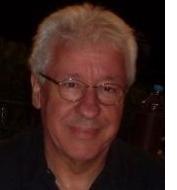 If you know some Hebrew and you want to keep it alive by constantly practicing and expanding your knowledge, this service is for you. You correspond with us and we correct your errors, enrich your content, and answer you in native, advanced, sophisticated Hebrew, with explanations. You decide what you want to learn, you pick your subjects and you study without depending on what the course has to offer.
Your writing: You can write to us your thoughts and experiences or send us any piece of writing on any subject.
Other writing: In addition, you can send us a Hebrew text (a news item, an article), marking the sentences you do not understand, and we'll explain it to you.
Our writing: If you cannot think of anything, we'll take the initiative and write to you.
You can write to us as much as you want. We'll answer the same day, if possible, but no later than 48 hours, to every 250 words of text. The price is $29.95 a month.
Your pen pal and teacher will be Moshe Sharon, the creator of Milingua and several other language learning sites.
To establish the method, we offer you two lessons free of charge. Send your texts or write to us for further details, to info at milingua com.